Wow – one year flies by so fast! Seems like it was yesterday we opened the doors to our digital home for the first time.
Now, 12 months later we are more excited than ever, and extremely grateful for all the support we have received from our audience, the hotels, the fashion & luxury brands, and last but definitely not least, our friends and family.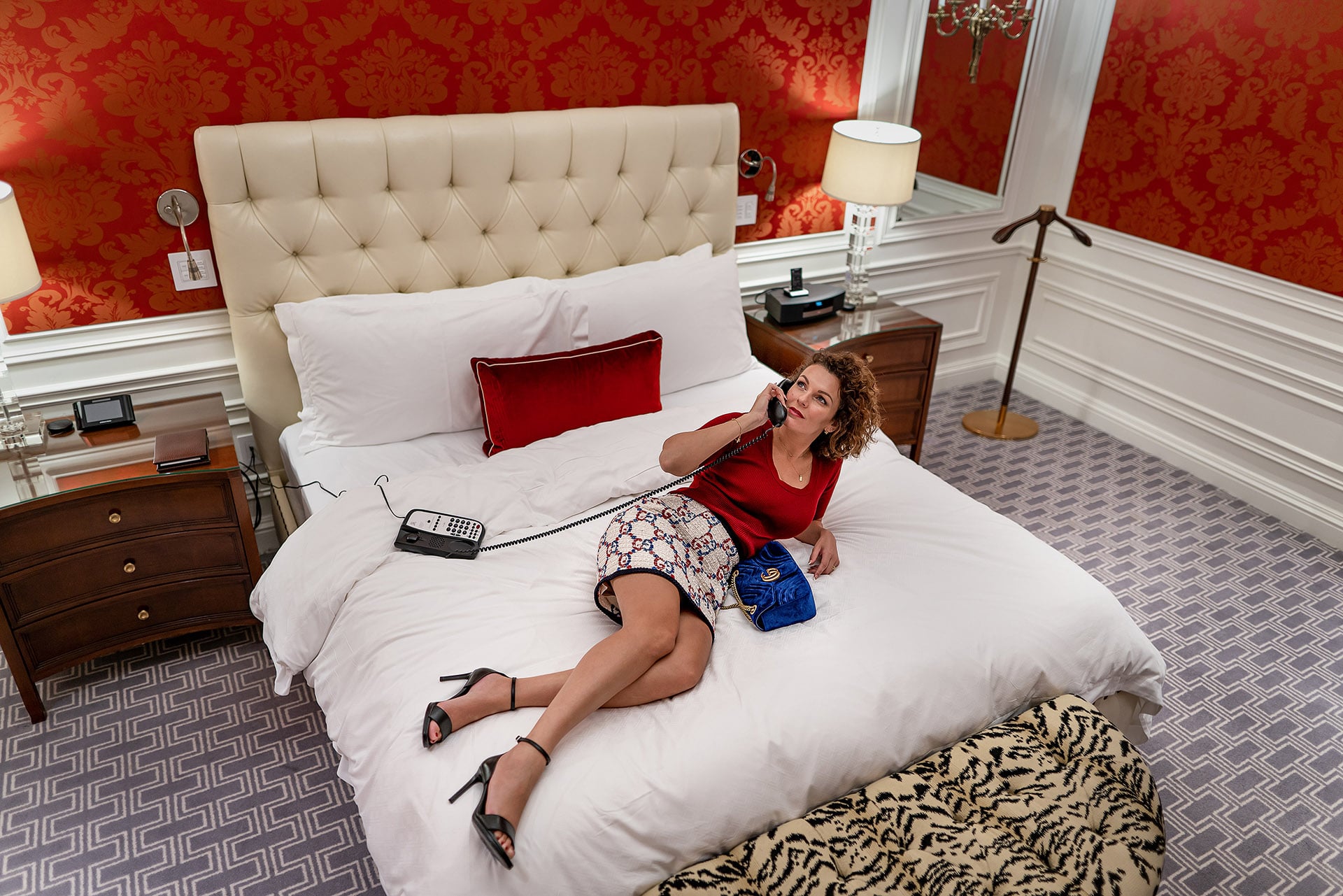 Photo from the upcoming review of the $5,500 Grand Suite at The St. Regis New York.
how suite life came to be
It all started in May last year in our apartment in Barcelona. Sitting on the bed with a cup of coffee, having a chat about how to build a future with the perfect couple goals.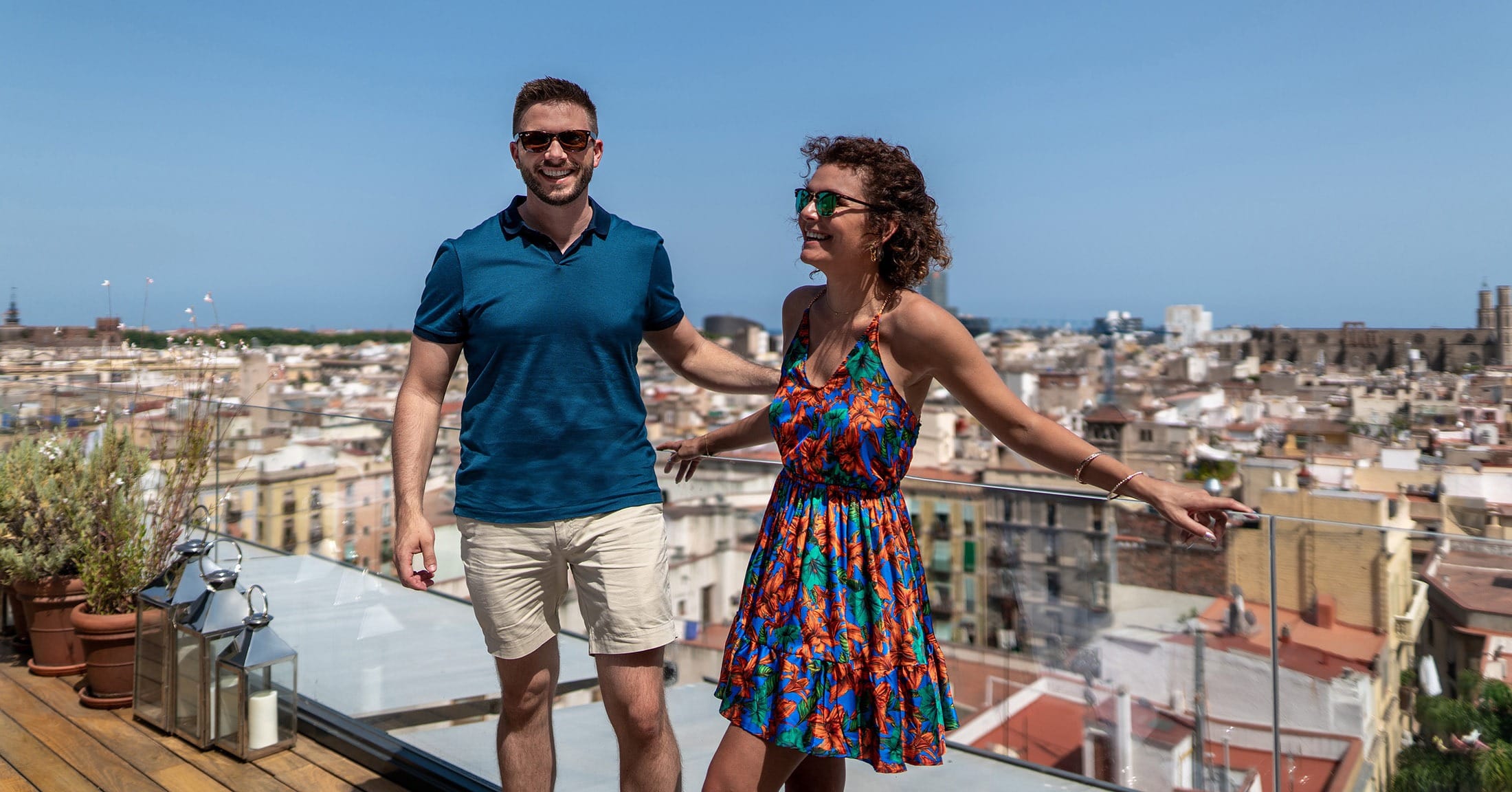 From The Roof at The Barcelona EDITION – having fun and enjoying life.
One thing led to another: from an idea, to a bunch of scattered handwritten notes, to a concept, an action plan, buying the first camera, watching pretty much all Youtube tutorials ever made, building a website, contacting a lot of companies, writing the first articles – and voilà – Suite Life was launched.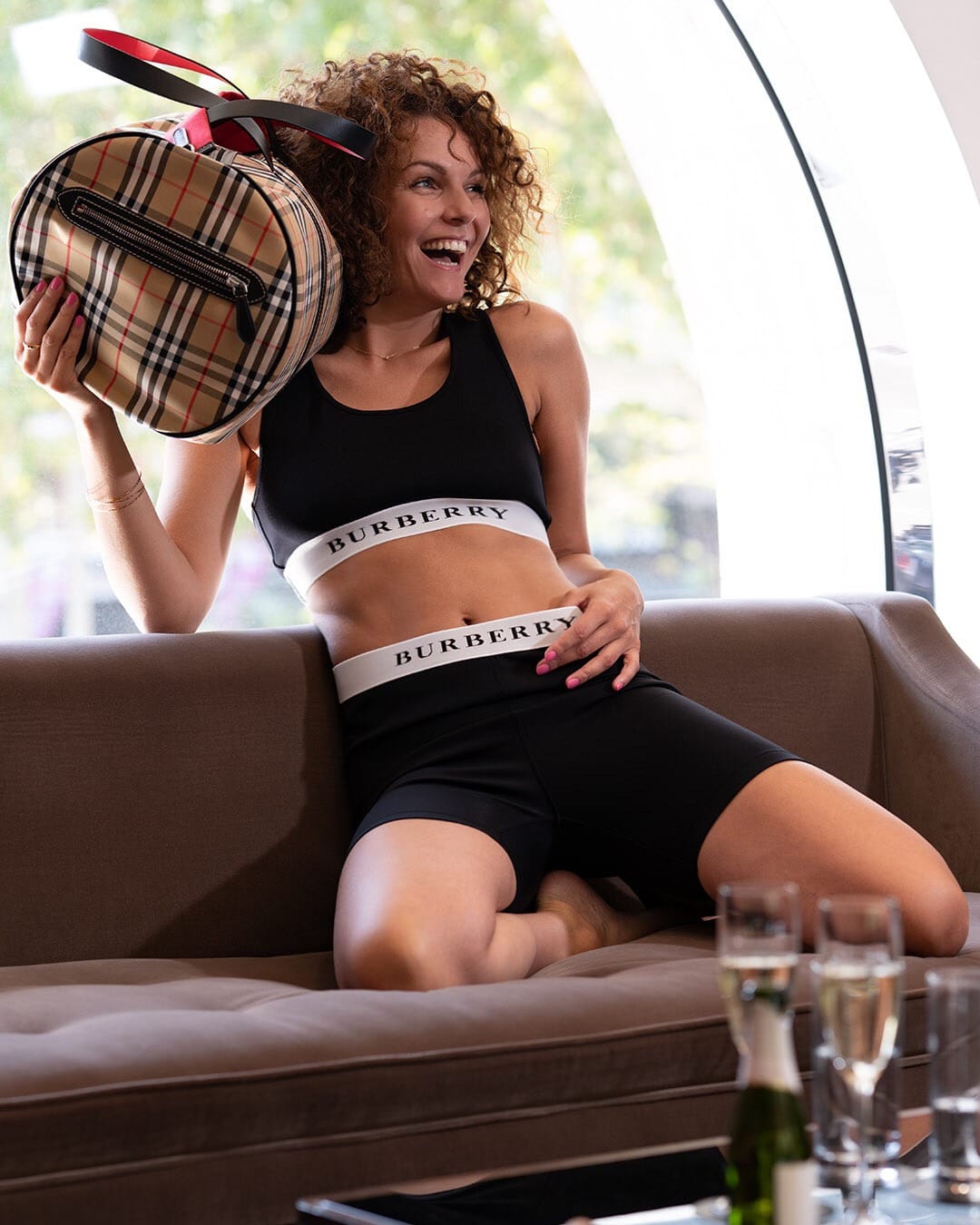 In the VIP room at Burberry Barcelona (click picture to read the blog post).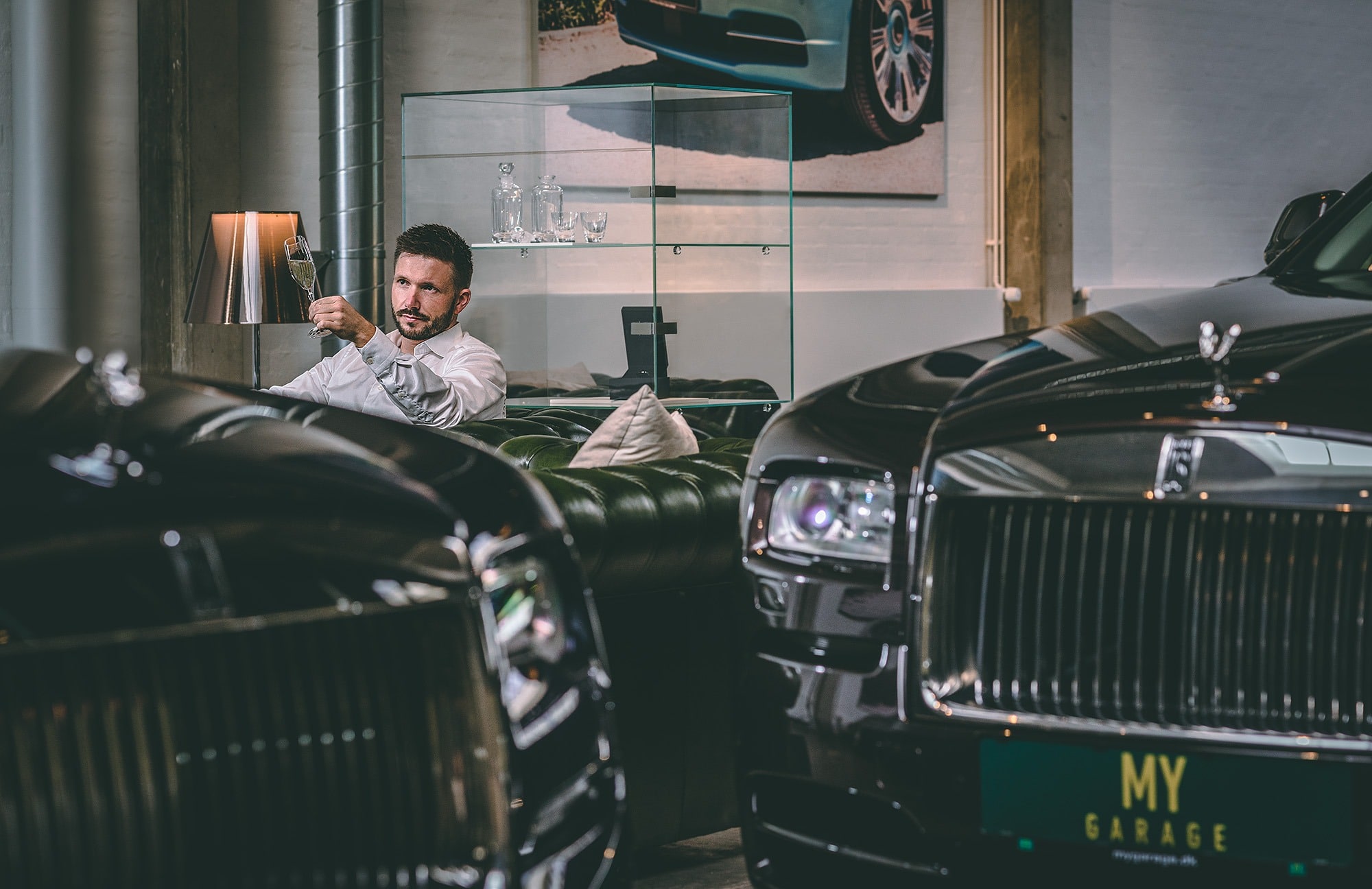 Blog post about the epic concept of My Garage (click picture to read).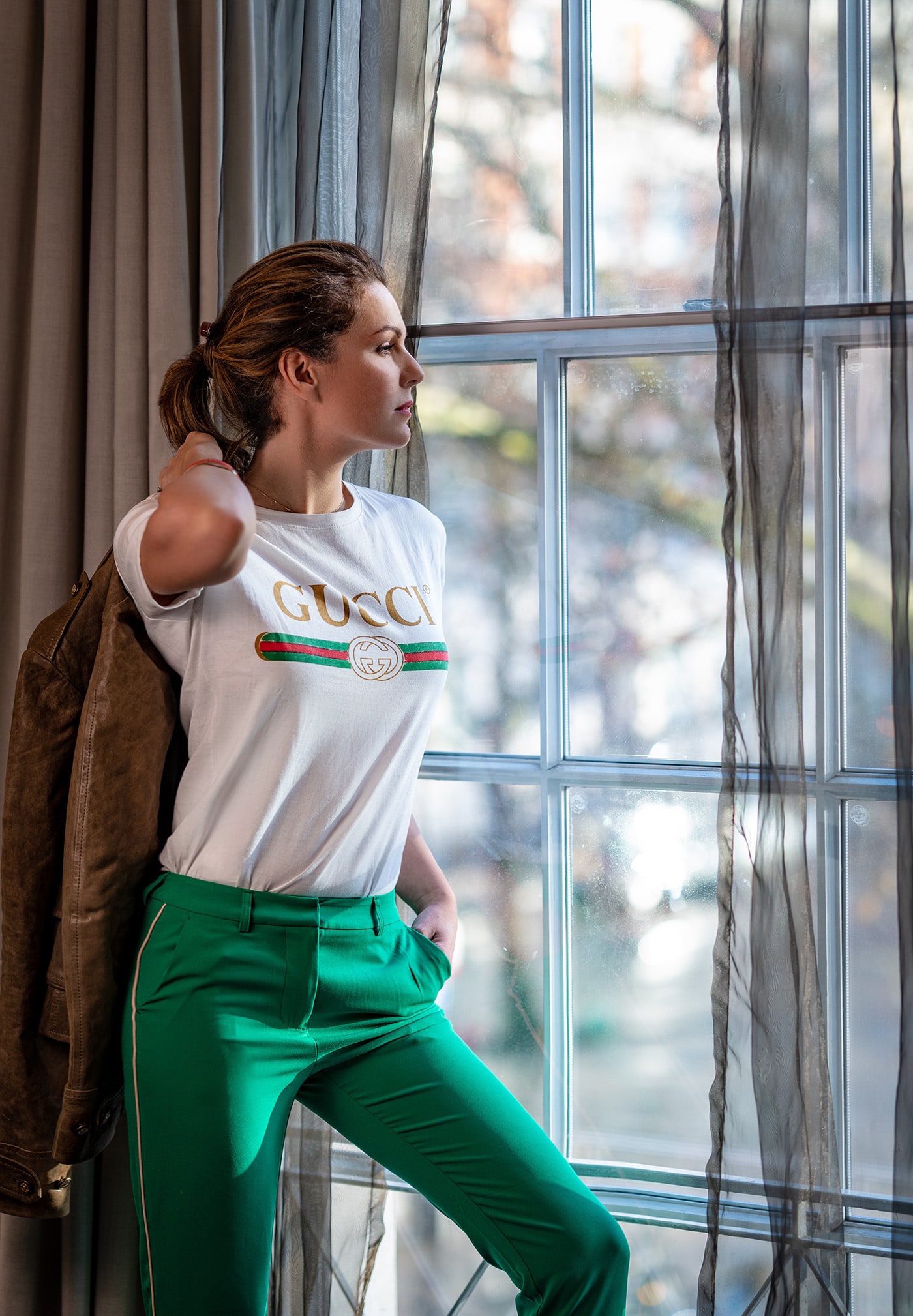 From our suite review at Marriott Grosvenor Square in London (click picture to read).
A very exciting, but also tough and time consuming journey. Learned a lot along the way about what to do, and what not to do. Tons of hands-on experience with content and online marketing, and how the social media algorithms work. More ready than ever to take on the next 30 years!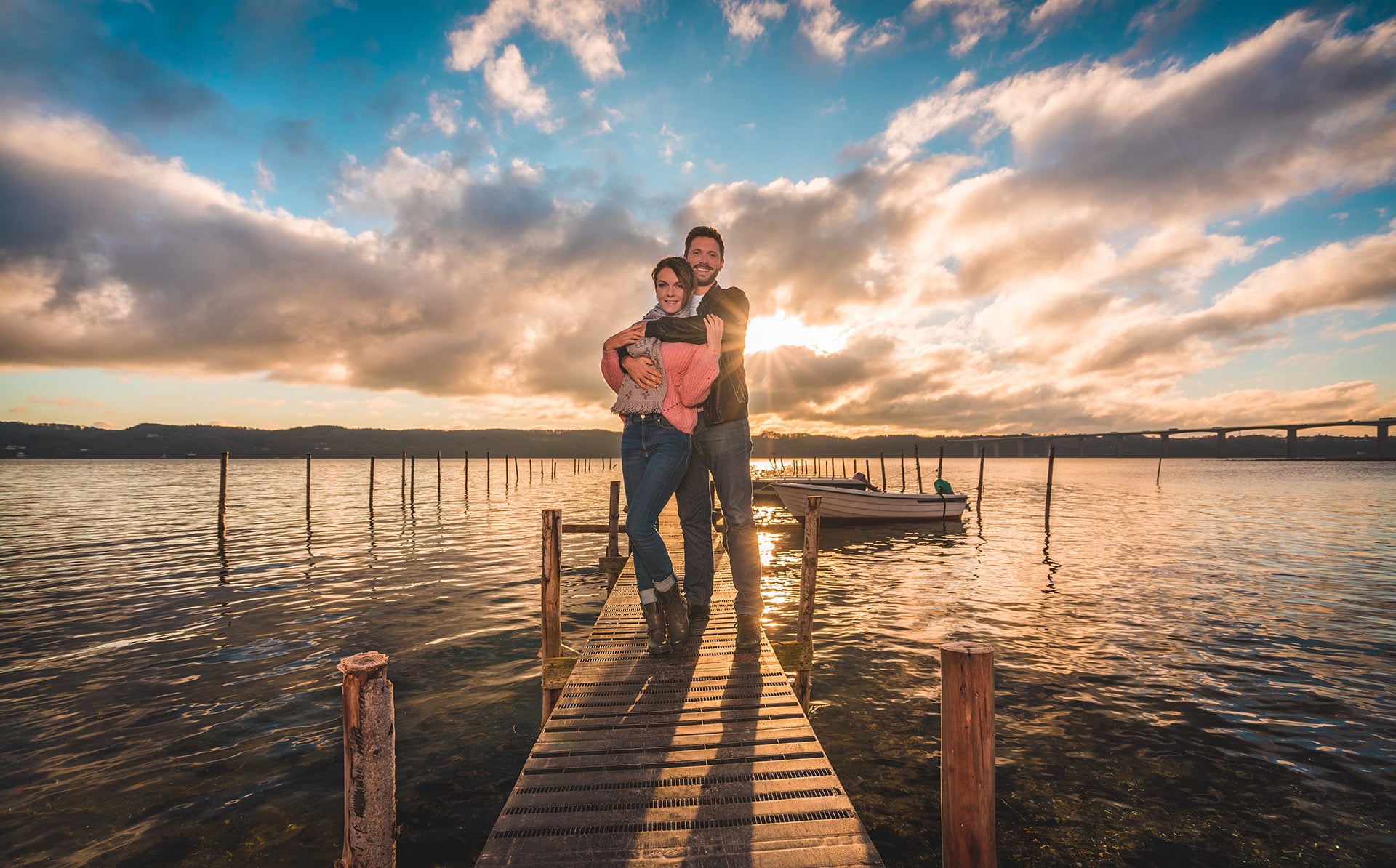 Photo taken close to our home in Denmark at Vejle Fjord.
The big screen is the way forward
Though a picture might say more than a thousand words, a video builds a brand better than a thousand pictures. For that reason, we will be focusing more on videos going forward. Not only suite reviews, but also collaborating with luxury and fashion brands. Could be anything from manufacturers of wine glasses, watches, apparel etc.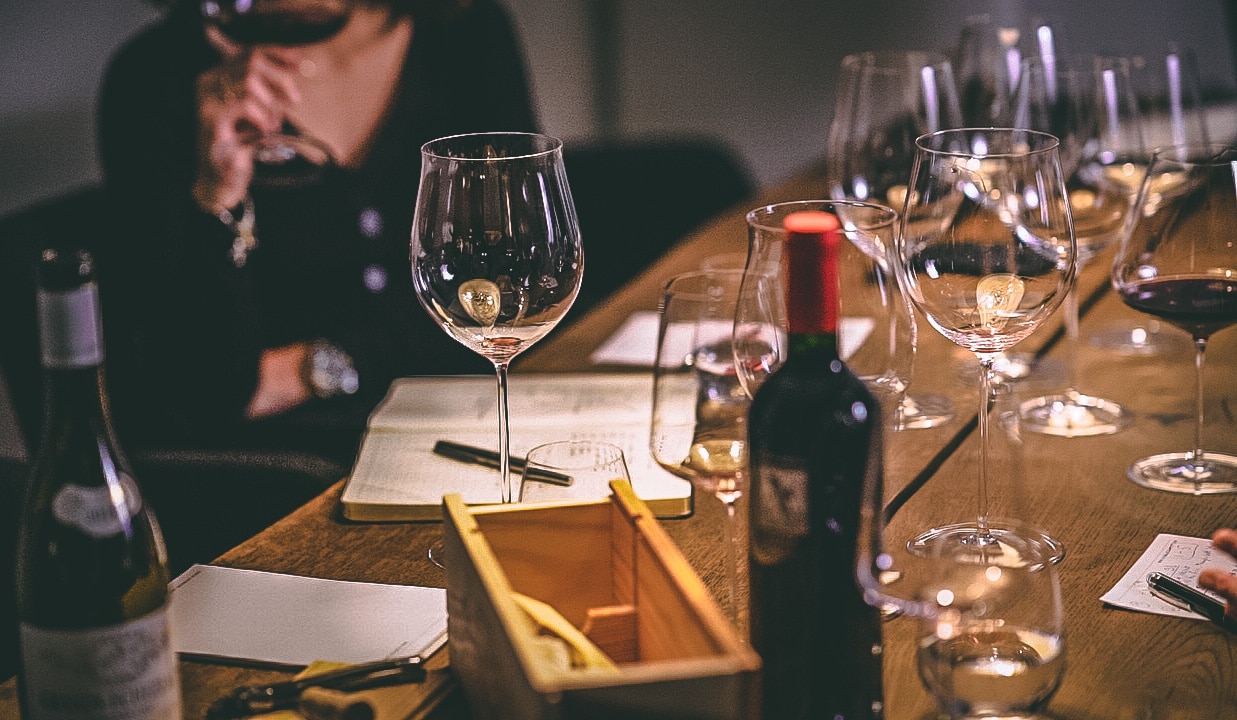 Photo from our wine glass tasting. An unforgettable experience.
However, it's A LOT of work producing videos (especially when you don't have that much experience), so we will be gradually increasing the number of Youtube videos over the coming years. The suites have been the perfect way for us to start our journey, since we could shoot everything multiple times – not relying on getting the perfect shot in the first go.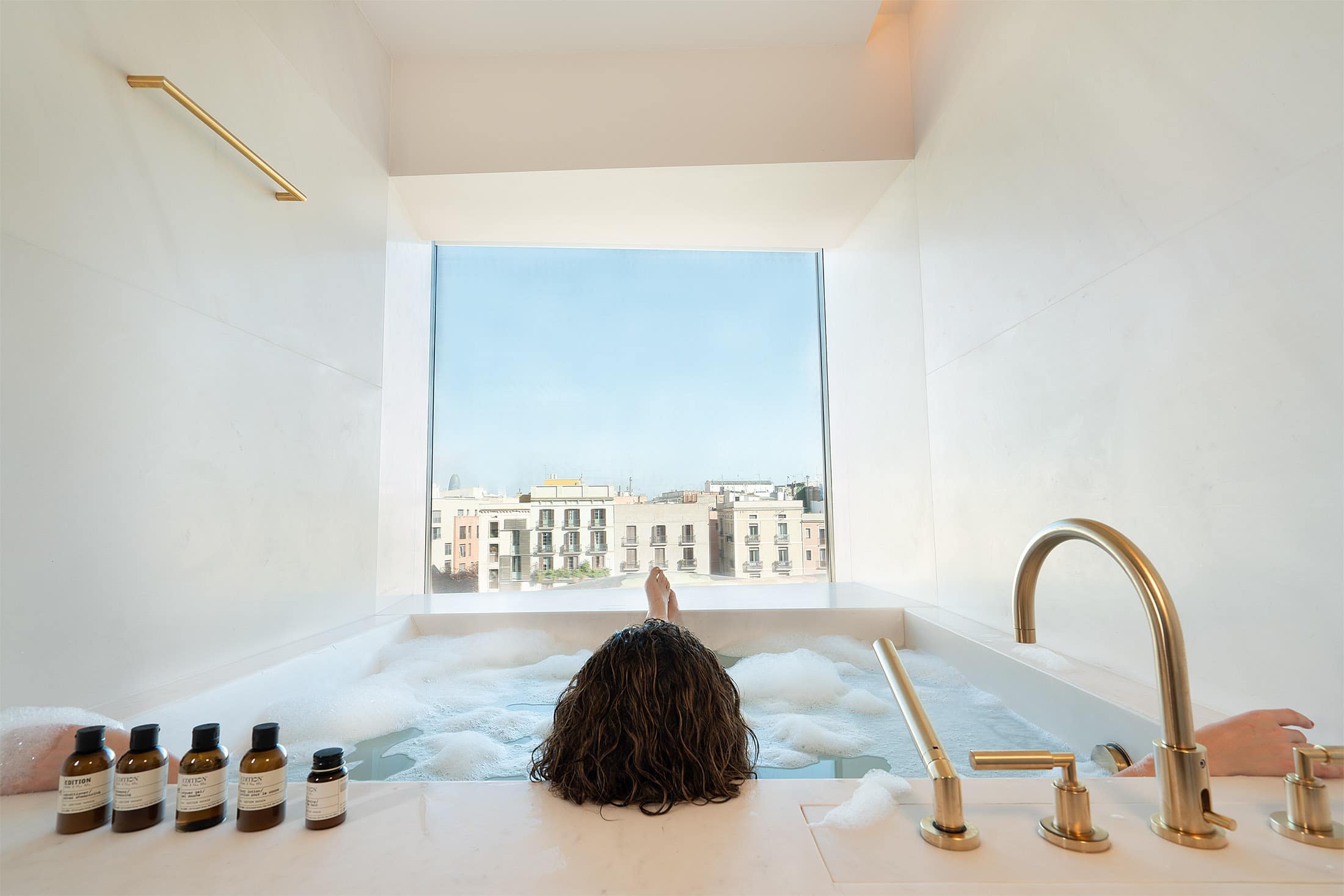 This bathroom was insane! See the review of The Barcelona EDITION (by clicking on the picture).
Up next: we have 3 suite reviews on the way from our latest trip to New York City, and we're so excited to share them. Hopefully they will all be published within the next 4-6 weeks if all goes well. These suites are absolutely amazing, and really shows what Suite Life is all about, so stick around to see for yourself.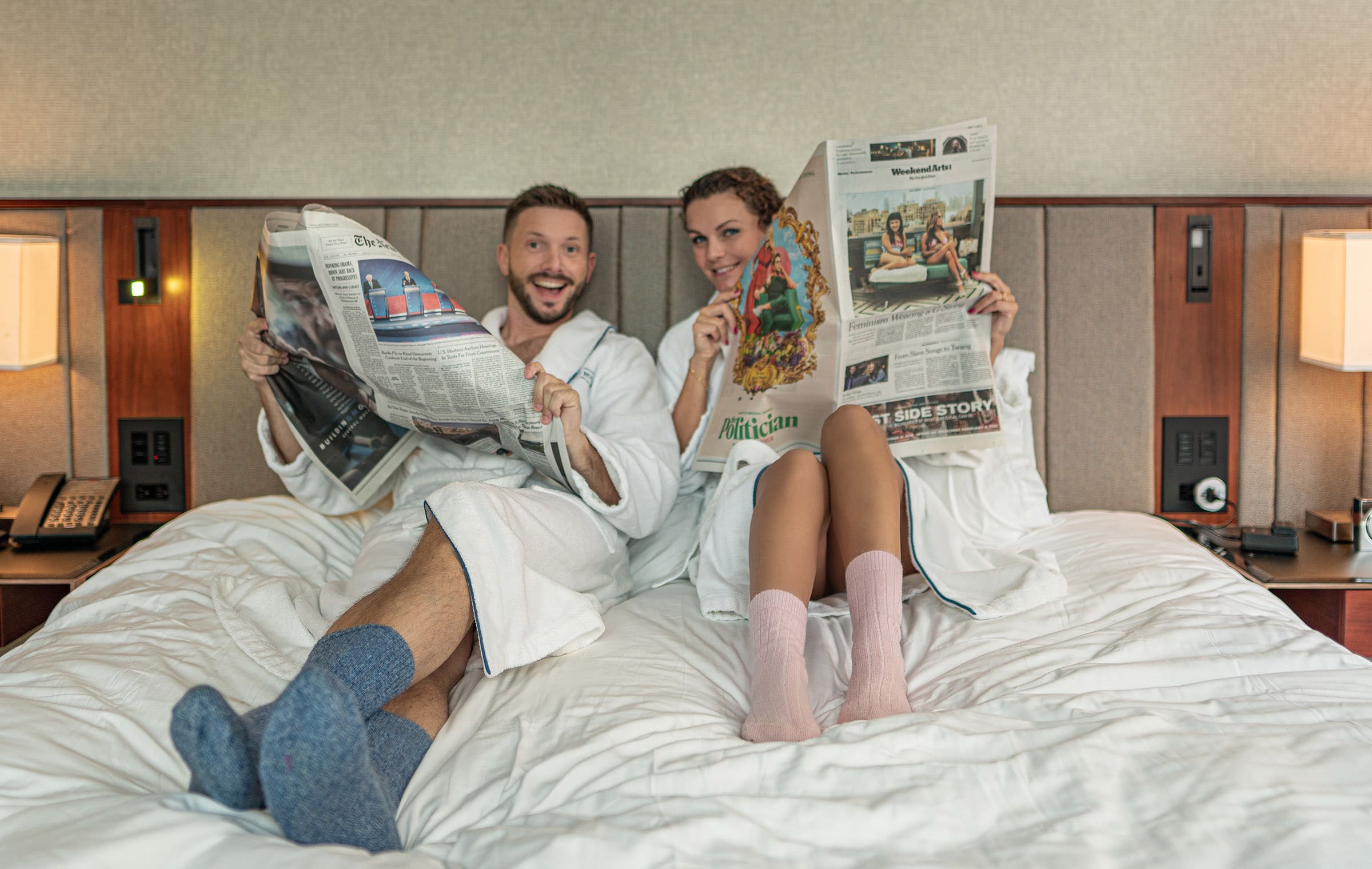 Checking off stuff on the couple goals list, reviewing the $2,500 City View Suite at Park Hyatt New York.
Of course we have also run into obstacles along the way. Not everyone shares our enthusiasm regarding Suite Life. Getting a lot of rejections are a part of the game, but it didn't shake us at all – it actually just increased our focus and determination.
However, moving our website from Wix to a WordPress solution was a tough one (we are actually still in the process of moving the articles to the new site). We are most likely never doing that again. Maybe a few design tweaks over the years, but we feel that we've found our way home with the new website (and besides, Elo would probably divorce me, if I asked her to build a new website again 
Lastly it has been mentally challenging at times, to absorb all the necessary information to handle everything regarding social medias, website, video and photography. There were literally times where we felt our brains had a meltdown, so we just turned off PC's, phones and Ipads and went Netflixing or on a well deserved dinner date.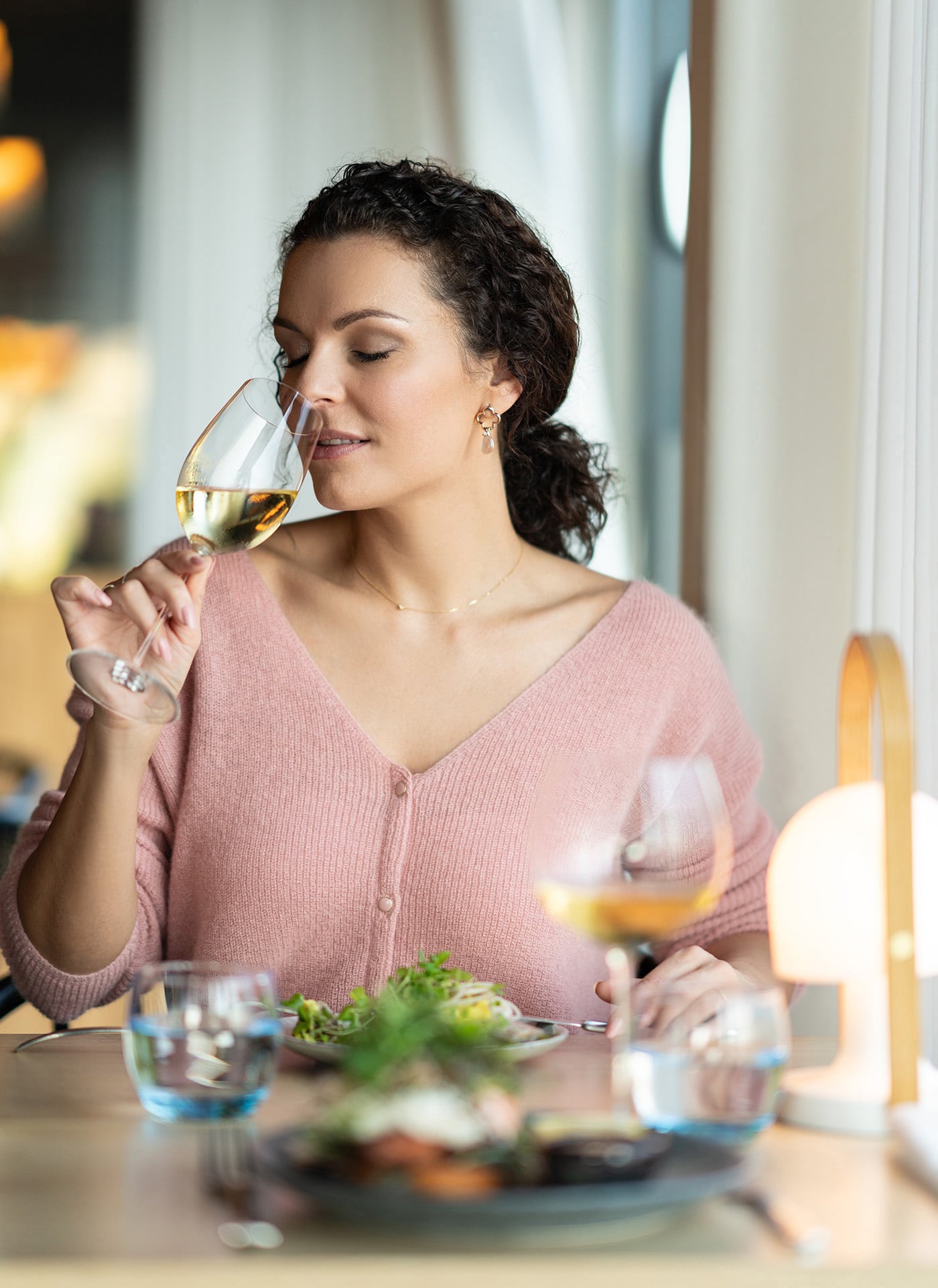 There's nothing that a great lunch and a glass of Pinot Blanc can't cure.
The mailing list – should be working now
We found out recently that our sign up form for the mailing list was not working properly, but this should be fixed now.
In the future we will use the email list to inform about new blog post and videos, but also to do giveaways, that will only be available for those on the list – so please do yourself and us a favour and sign up!
To finish off this post, we are proud to say, that the best part has without a doubt been all the great people, that we have communicated and connected with during the last year. From all over the world, people have been so kind to reach out on the social medias, give advice and constructive feedback. We are looking forward to expanding our network even more in the future, but we apologize in advance, if we don't always answer immediately 
Thank you to each and every one of you! Lots of love,
Elo & Per
The post Luxury gift ideas for Her! appeared first on Suite Life.