As true and strong fashionistas, we love to enjoy our well thought summer looks, but the next season is always in the back of our minds – then what's next? We saw most of the runways, and got drawn into an ocean of different styles. Here is the recap.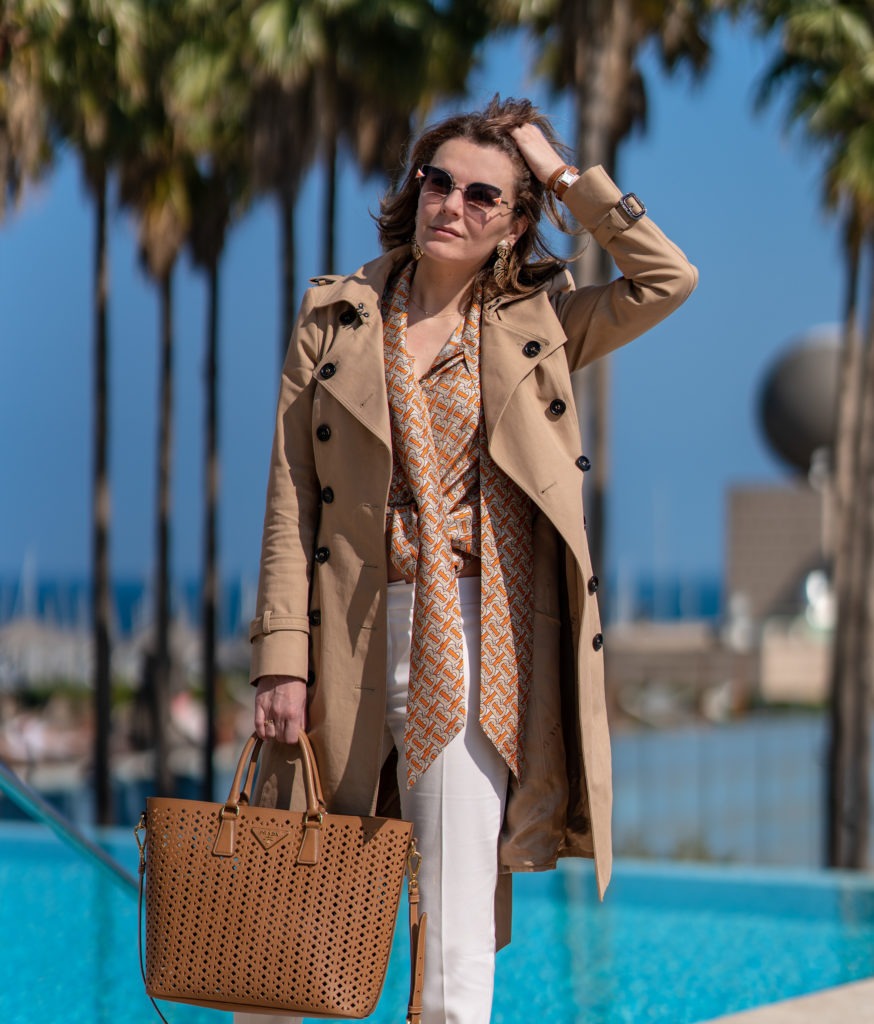 A classic from our wardrobe that never stop to amaze, and reinvents itself every season! From formal/classic to bold style with new materials and prints, the trench coat will be your master piece this fall.
the suit is staying with us next season
Impossible to miss since a few seasons, the suit – pants, skirt or shorts – is the very must in term of classy trendy style. This Autumn again, we better choose oversize, modern prints and eye-catching colours for a powerful look.
British check and Neo Tweed
As seen on Gucci, Dior, Balmain and Philipp Plein last runways, traditional tartan and classic tweed modernise their style for a more extravagant and trendy look.
A few seasons back, we have been attending a real explosion of neon colours. This season, be ready for much more! MaxMara and Balenciaga dared the total look turquoise while Lanvin, Dolce & Gabbana, Anna Sui and many more designers revealed a passion for the vibrant and intense purple.
Hard to resist!
Dark floral and Gothic romantic
Romantism gets dark this Autumn, and Gothic style gets a touch of sensuality. Leather, lace and floral prints are becoming your best friends. We love the total look black leather as seen on the Louis Vuitton catwalk! The maxi dark floral print – usually seen in Dolce & Gabbana's collection – will invade our wardrobes. To be worn with boots and gothic style jewelry please.
Military and utility pockets
Military green and camouflage are on command! Miu Miu, Tom Ford and Proenza Schouler presented their best military total look with variations of khaki and fabrics. Easy to copy with low risk of fashion faux-pas! Utility pockets are super trendy too: on skirts, pants, jackets, gilets,… this season, the pocket is oversized and might replace your bag!
The Bourgeois chic style of the midi skirt is back! The best and trendiest way to wear it this season is to mix it with a big warm jumper, as seen on Chanel, Etro and Chloe runways.
And more precisely, intense and opulent gold, in total look as an Oscar's statue, as seen on Burberry, Celine and Moschino catwalks.
We were used to Etro's patchwork boho style. This season, you can either go minimalist black and white (Chanel, Burberry, Missoni) or completely opposite with a crazy mix of different eye-catching prints and patterns (Tory Burch, Roland Mouret, Oscar de la Renta for example). Choose your camp!
Well girls, now that you know the next trends, you can start to plan your future outfits! Don't forget to enjoy what's left of the summer – time is flying too fast!
/Elo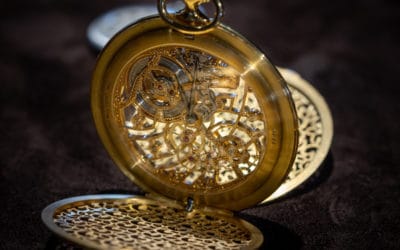 Audemars Piguet Master Class in Le Brassus, Switzerland.Visiting Audemars Piguet in Switzerland and attending a Master Class, was a life-changing event for me. In this article you will get a glimpse into the mysterious world of luxury watchmaking, that very few people...
The post Get ready for the Fall 2019 trends! appeared first on Suite Life.